December 7, 8, 9 & 10, 2023
In-Person in Los Angeles, CA
Prerequistes required - Levels I and II
Our four-day weekend combining both of the final levels of The Art of Death Midwifery

training program at a private residence in Los Angeles.



Graduating students will receive their Death Midwifery Certification.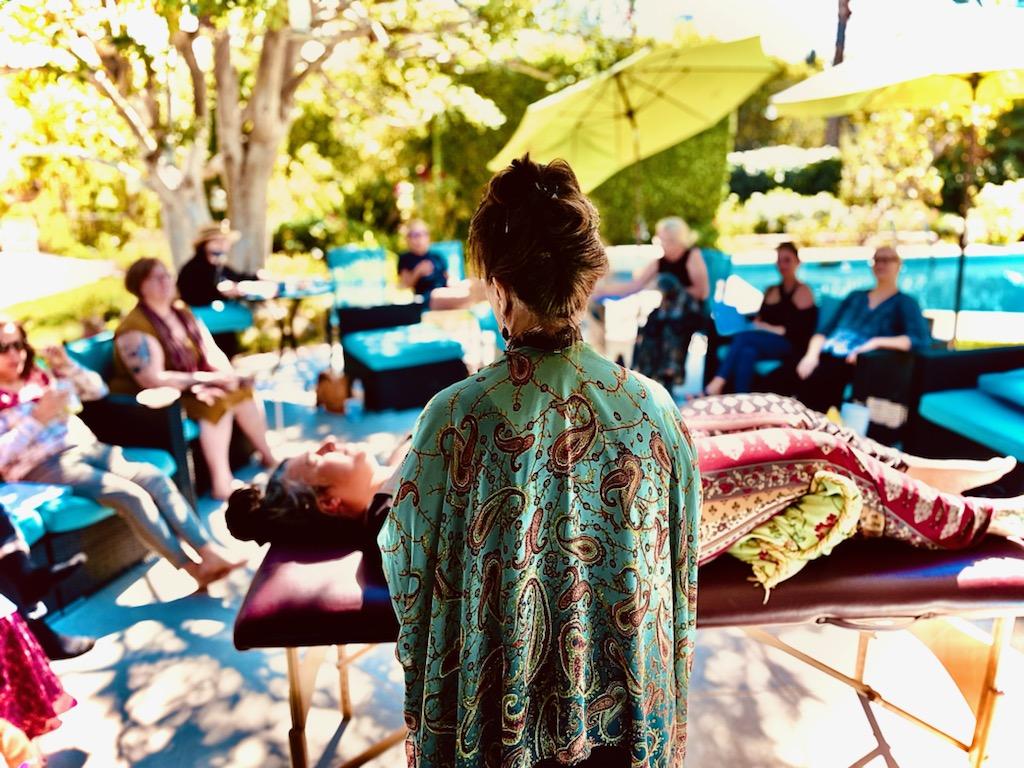 This intensive four-day workshop combines After the Last Breath and The Life Celebration - Funeral Celebrant Training.





Level III offers instruction in final rites at the time of death and the legalities and logistics of holding a vigil and funeral at home.

Instruction includes preparation and preservation of the body, shrouding, ICU death-bed rituals, bringing the baby home after stillbirth, coroner cases, accident and traumatic death.




Students are challenged to think outside the box during this highly interactive workshop where powerful mock funeral and memorial ceremonies are created to honor the dead.

"Olivia's creates a beautiful container, allowing such depth of being... along with all of the important information. This creates space for heartfelt and informed decisions. Absolutely Life-changing and life-affirming!" - Suzanne Strachen


Level III:


Unexpected death: holding space in the ER ~ After-death rites and rituals, and sealing the
chakras ~ Benefits, legalities and logistics of the home vigil and funeral ~
Preparation of the body (bathing, dressing, anointing) ~ Laying the body in honor ~
Stillbirth/infant death: bringing the baby home ~ The death midwife kit ~ Shrouding ~
Options for final disposition ~ After-death traditions ~ Completing the Death Care Directive
~ Self-care for caregivers: preventing burnout
Level IV


The role of the Celebrant ~ Designing & producing the service ~ Virtual services at bedside,
 in the ICU, witness cremation ~ Creating sacred space ~ Writing the eulogy ~
Channeling the grief ~ Rituals and tributes ~ Opening and closing remarks/prayers & poems ~
Announcements/Obituaries/Video Journals/Programs ~ Pet Funerals ~
Graveside services/Sea Burial services
Workshop schedule is Pacific Standard Time – PST


Thursday - Sunday
9:00 AM - 5:00 PM Daily
If you have questions, please write to 

[email protected]

 for details or call: 310-968-2763.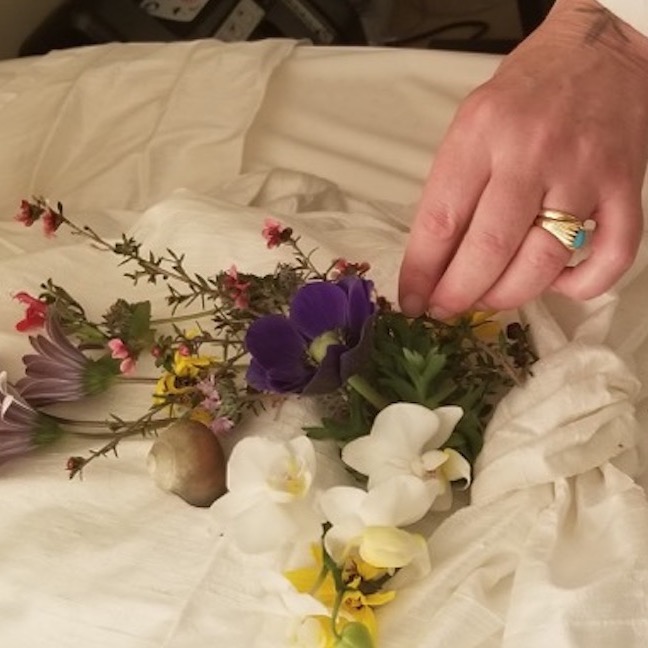 "This was more than a learning experience, this was a sacred experience... discovering how to channel the frazzled energy of still-fresh grief into something that matters… both personally, and on a larger scale. I feel as though I am part of something very important... on the ground level of something destined to become big." 
- Laurie Ciardullo

"The weekend was stunning... absolutely stunning! What can be created in such a short period of time was astounding. All of you who created the 'mock' funerals, I just want to say how touched to the bottom of my heart I was and how masterfully Olivia, orchestrated everything! I was honored to be part of such an amazing event! I want MORE! " -Shelley Whizin