An intensive, interactive 
3-day workshop

 that will radically transform your

 fears and beliefs about death and dying.


This is a foundation course for anyone seeking death education and is Level I of the Death Doula and Death Midwifery training programs.


Dive into the mystery. Join us for an unforgettable experience!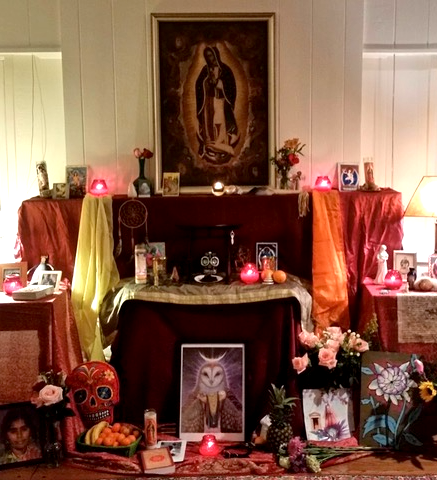 Learn tools to eliminate death anxiety, reduce pain and suffering and profoundly surrender to the pulse of Life.


Somatic movement, meditations, family constellations, written and group exercises and a death rehearsal gently guide the process in an intimate, safe and nurturing environment via ZOOM or in-person.
"This is a class for everyone. Olivia has tenderly created a truly life-changing, life-giving weekend. A deep dive into the mystery, the void, that is held so generously and lovingly resulting in the most profound shift in my relationship to both death and myself." – Jessi Campbell
Topics explored


Giving Birth – Receiving Death


Connecting to source through somatic movement


Examining fears and beliefs


Energy fields and the luminous body


Healing the ancestral wounds


Managing the physiological response to pain


The journey of the soul


Buddhist perspectives on death and dying


The life review


The death rehearsal

"Fear seems to have fallen away and a curious enthusiasm taken its place." - Beck Brown
Workshop schedule is Pacific Standard Time – PST


Webinar

Friday 1:00 PM – 7:30 PM PST
Saturday 9:00 AM – 6:00 PM  
PST
Sunday 10:00 AM – 6:00 PM 
PST
In-Person Levels I and II Intensives
Thursday - Sunday
9:00 AM - 5:00 PM PST

Register for the Spring 2023 Course
Our fall 2023 courses will be offered as intensives
Two levels of our trainings will be condensed into four-day workshops and offered via webinar and in-person.
Our Death Doula training will consist of both Levels I and II.
Please select the course of your choice to register.