The Celebration of Life is the commemoration of one's unique contribution to humanity.
Learn the steps and skills to create unique, personal and deeply moving funeral and memorial ceremonies.


This is a stand alone workshop offering a certificate of completion for the Funeral Celebrant -
it is also Level IV of The Art of Death Midwifery Training program.

Students are challenged to think outside the box during this highly interactive, three-day webinar where powerful mock funeral and memorial ceremonies are created to honor the dead.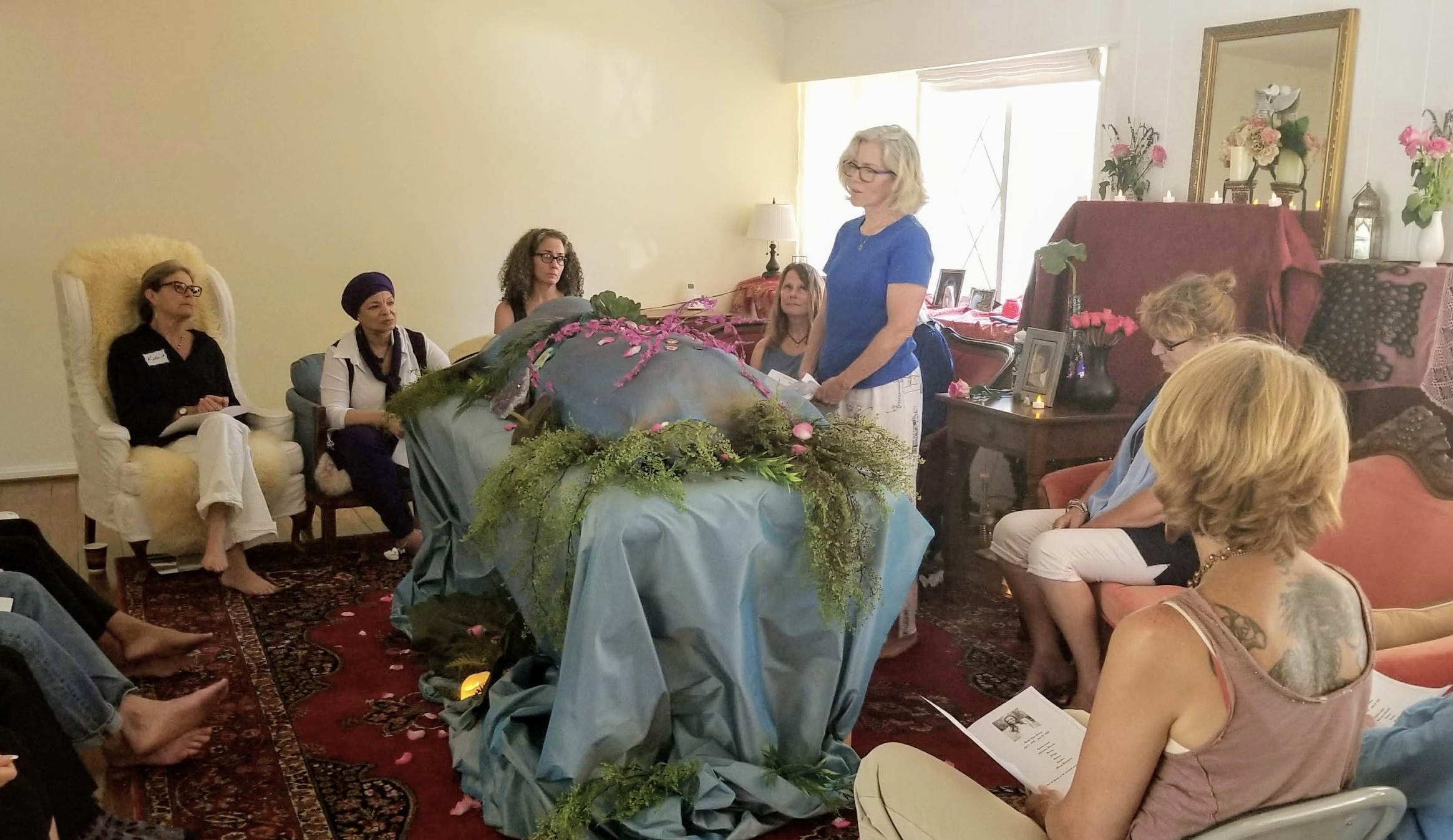 "This was more than a learning experience, this was a sacred experience...discovering how to channel the frazzled energy of still-fresh grief into something that matters... both personally, and on a larger scale."  
- Laurie Ciardullo
Topics Explored


The role of the Celebrant


Designing & producing the service


Virtual services at bedside, in the ICU, witness cremation


Creating sacred space


Writing the eulogy


Channeling the grief


Ritual and tributes


Opening and closing remarks/prayers & poems


Announcements/Obituaries/Video Journals/Programs


Pet Funerals


Graveside services/Sea Burial services
"This workshop is incredibly intense, challenging, deeply moving and so much fun!! Everyone should have this experience so they can be prepared when a loved one dies."  - Kym Chartrand
Workshop schedule is Pacific Standard Time – PST


Friday 1:00 PM – 7:30 PM PST
Saturday 9:00 AM – 6:00 PM  
PST
Sunday 10:00 AM – 6:00 PM 
PST


Please do not make plans for Saturday evening as there will be homework. Thank you!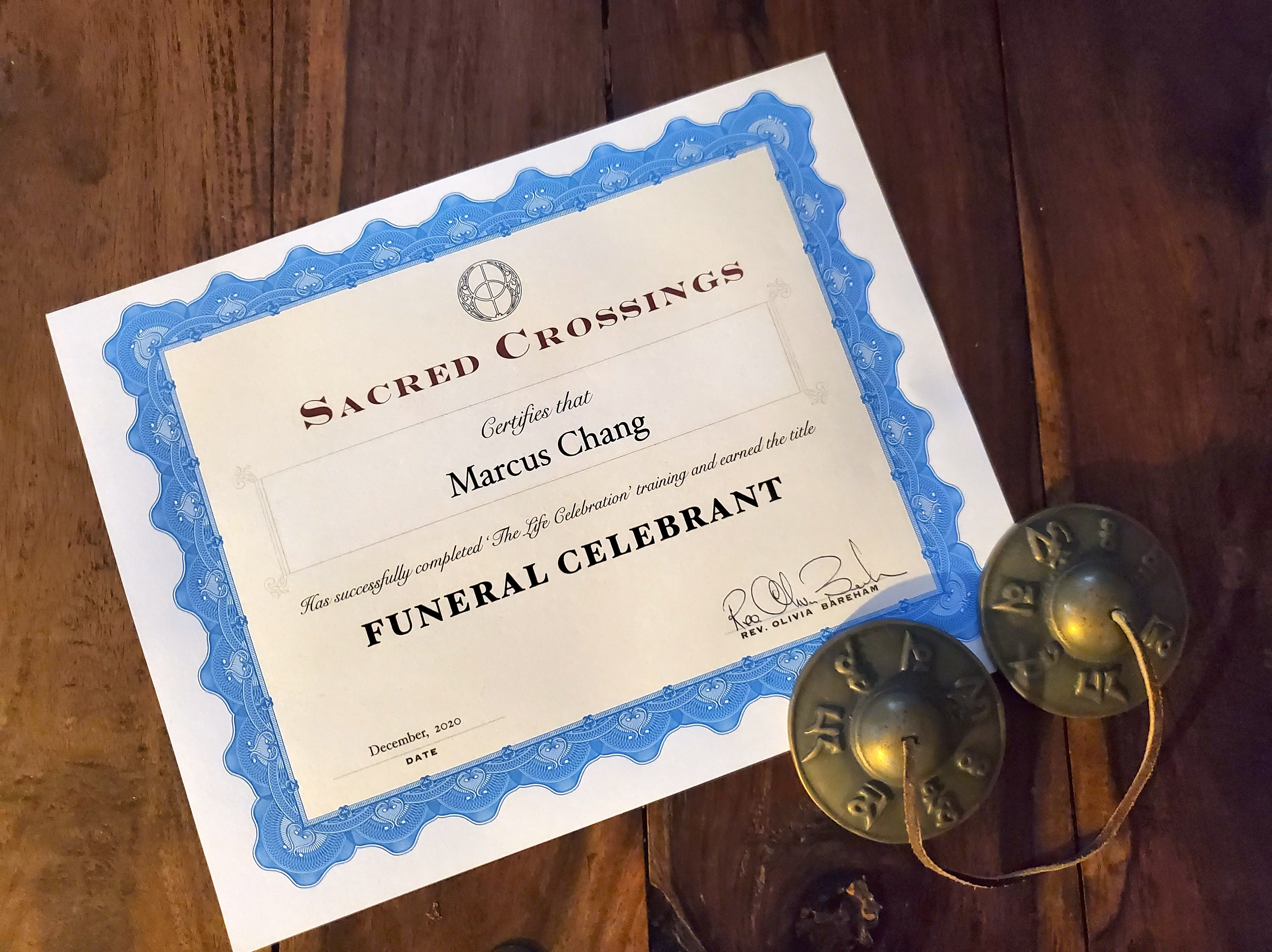 Graduates receive a certificate for 25 hours training as Funeral Celebrant.


This workshop is open to anyone and is also the master class for The Art of Death Midwifery training.